My Approach
I take a simple but thorough four-step approach to assist you with a merchant account.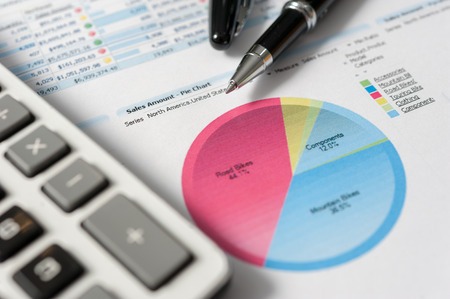 In-Depth Analysis – Cutting Through the Confusion
The first step is to perform an analysis of your current merchant statement. If you haven't opened a merchant account yet, we'll discuss your needs based on the available options below and make sure you receive the best deal possible.
Pricing Plan.

There are a few different kinds of pricing that merchant account processors use: fixed rate; tiered; or Interchange Plus. I will determine which plan type your current account falls under and determine if there are ways to get you lower rates.

Processing Methods and Locations.

Both of these affect your fees and the type of terminals you need. We'll discuss how you are currently processing your credit cards. Common processing methods include: face-to-face with card-in-hand customers; swiping the card through a physical terminal; using point-of-sale software; processing charges on the fly from a mobile device; and Internet-only transactions through your website or payment page.

Transactions.

The number of transactions per month and the average dollar amount per transaction both impact your plan costs. Give me fifteen minutes with your current statement and I can tell you if you're currently overpaying for merchant services, and if you are – how much you would save by working with me.
Education
Understanding how merchant accounts work on your own can be overwhelming. I break down my findings from the analysis in the first step and then educate you in easy to understand bites. You determine the amount of information that you want and need to make a good decision. I'll be ready to spend time showing you what you need to know as an informed decision maker regarding your merchant account. Here's what I'm ready to help you with:
The Basics.

I will teach you what you really

need

to know about credit card processing, without all the hype the credit card processors hide in the minutia.

Clear

Recommendations.

I make

custom

recommendations based on your needs and my extensive knowledge of what is available today in the merchant account industry. You'll receive straight talk from me – 15-30 minutes of enlightening information that is relevant to your specific needs.

If you have a great existing contract – I'll tell you straight-up.

I won't waste your time or mine.

We'll both walk away knowing that you're well taken care of.

(By the way – this happens about 20% of the time I analyze an account.)

Sometimes we'll decide to touch base again in 6 months or a year to make sure that everything has stayed the same.
Applying For a New Merchant Account
When you've decided to move your merchant account processing to my company, I'll help you every step of the way. Here's what to expect:
Information Needed.

A six-page application with a couple of attachments is required for you to complete – don't worry, this isn't as hard as it sounds, and I'll be ready to answer any questions you have with the paperwork.

Time

Involved

. With my help, it usually only takes about 15 minutes to get the paperwork done.

It's a very simple process (even though the paperwork looks daunting when you first see it.
Implementation – Working Your New Solution Into Day-to-Day Business
After your merchant account has been approved, it's time to get to work setting everything up and integrating the solution into your existing business. Sometimes this is easy (we ship you a new terminal – you "plug and play") and sometimes it's a bit more complex. Again, I have your back to show you where to start and to make sure you have everything covered.
Setting-Up Physical Equipment.

If you are face-to-face with your customers, either in one location or multiple mobile locations, you'll require some equipment set up. This can include different types of swipe machines, and you'll need the right type for the way you do business.

Creating Other Accounts.

This varies depending on your specific needs, for example: If in our analysis, we determine that you need mobile processing or if you need to accept payments through the internet, I'll help you by setting up your gateway account.

PCI Compliance.

Another part of my implementation with you is to help you become compliant with the Payment Card Industry's Data Security Standard.

It can be confusing, and expensive if done wrong.

I'll help you through this, and you'll be secure knowing that it is handled the right way.

Ongoing Support

.

I'll check on you after your first day processing.

I'll make sure that everything is working correctly – all the way through to your bank account.

Then – you'll get customer service information so that you know who to call when you need help.

You'll also receive my personal cell number.

I answer it whenever I'm awake.

My customers have called me evenings and weekends – and I'm happy to help with your account.

You won't be shipped offshore to some call center – you'll call me when you need me.