Dad and the 1964 Ford Mustang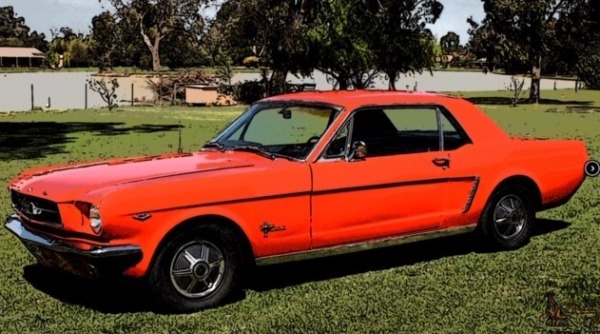 My dad managed the Harwinton, CT branch for the Hartford National Bank. He was a banker who knew everyone in the community. His bank was the only one in town, and dad absolutely cared for each of his customers.
One of dad's customers came into the bank with his 16 year old son and wanted a car loan. The customer was willing to co-sign on the loan for his son. Dad asked what type of car was the young man planning on buying. The young man beamed and said: "A Brand New Ford Mustang".
Mustangs had just been introduced and were an amazing success for Ford. I now know that the original sales estimates were for 100,000 of them to be produced per year. They ended up selling over 1.4 million of them in the next two years.
Back to the story… Dad said "I'm sorry, but I won't give you a loan for that car." The customer asked: "Why not? I'll co-sign for him."
Dad replied: "Nope. That car is too fast for a 16 year old. I could never live with myself if I approved that loan and anything ever happened to him. If you want to find him a good practical car, I'll be happy to help."
The customer was fit to be tied. "Who are you to decide what's right for my son? I'll just take my business elsewhere!"
And of course Dad said: "Well, we'll miss you…."
And that was that….
I never thought that writing this article (my third for Words of Wistrom) would be at all controversial in my mind. And yet… I can see scenarios where my dad would be appreciated for caring for his customers, and conversely where he would be tarred and feathered for overstepping his role as a banker.
Maybe I leave it to you to explore as you will. Chat about this with friends / family / business associates. I don't know that there's an absolute right or wrong, but the discussion could be really interesting.
Epilogue. When I turned 16, dad helped me buy a nice practical used car (a Plymouth Fury III). My friends called it THE TUNA BOAT. One year later, dad helped me buy one of the fastest mass produced automobiles available (that'll be another Jerry Story). I wonder what changed! Now that's going to keep me wondering for a while….
Till next time,