About My Customers
I help businesses that want their Credit Card Processing to be fairly priced and handled by a trusted vendor.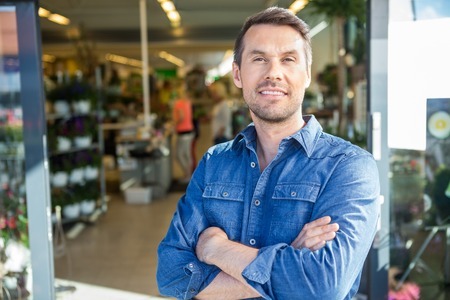 Most of my customers are businesses with 5 or fewer locations.These businesses are usually owned by an individual or a small number of owners.They are great at what they do.Often, they are very well known in their community.Most are in the business of providing service along with their products to their customers.
Typically our customers have been in business for a long time.Whatever business they're in – they know inside and out.
The expertise they often do NOT possess is how to evaluate, understand and analyze their merchant account.
Do any of the following scenarios fit your situation?
You receive a credit card statement every month and have no idea how to read it.You want to keep your costs low and your profits high, but when it comes to credit card processing – the statement just looks like jibberish.If you're experienced, you may do one quick calculation to determine the "all in" percentage.You book the expense into your accounting system and file the statement and try not to think about it again until next month's statement arrives.
You have no faith in the integrity of merchant account providers.This isn't your first merchant account.You've found out after signing a long term contract that you've overpaid dearly for it.You've tried to get information and help with your processing – only to find out that you're "on your own.
You have no idea what the true costs of your credit card processing are, or how to know if they are correct.There are pages of numbers and percentages, but you have no way of knowing if any of these numbers are appropriate.You don't know what is mandatory and what isn't.You don't know how to tell if you've been taken – again.
You have a question about your credit card processing, but you don't have an hour to be on hold waiting for someone offshore to give you an answer.You've done it before.Dialed the "Customer Service" center – only to be on hold forever.When the call is finally answered, it is someone offshore, reading from a script and not even answering your simplest questions.
You have never seen the person that sold you this merchant account since you signed a contract years ago.You almost can't remember what they look like.The agent sold you that merchant account and then never followed up with you.The only time they magically appear is when you're threatening to close your account.
You ended up leasing a terminal.You've paid $30, $40, even $50 per month per terminal for YEARS only to find out that the same terminal could have been purchased for under $500.And when you tried to get out of the lease – you found out that there was NO WAY to break it
You signed an agreement locking you in for years that also had an early termination penalty if you leave.You needed that merchant account to do your business.You didn't realize that the "application" was also a contract with very steep penalties for early termination – sometimes in the thousands of dollars
If one or more of these scenarios is true for you, please read on. You're in the right place. There is help for you here.

Our clients fall into one of the following categories:
Professional Service Providers:
These are businesses that have a very strong service component to their business.They may sell products as well, but one of the aspects of their success is their servicing of their customers.Examples are:
Dentists, doctors, chiropractors, accountants, lawyers, veterinarians, dance schools, distance learning, HVAC, dog walkers, cleaning and restoration businesses, locksmiths... and many more.
Automobile Repair Shops:
As one of my repair shop owners says – "Anyone who swings a wrench for a living".This includes:
Auto repair, used auto sales and service, auto body repair, muffler shops, radiator repair, tire shops, car stereo shops,auto glass repair and replacement….
Non Profits and Associations:
An organization that benefits the public or their membership
Museums, private membership organizations, youth sports associations…
Retail / Wholesale Businesses:
Selling products with a brick and mortar storefront or by internet and telephone orders
Jewelry stores, computer sales and service, industrial supply, liquor stores, dry cleaners, hair and nail salons, oil delivery, canoe and kayak stores…

Who is most likely to be a great fit as a customer with us?
My customers typically share many of the following characteristics. If these fit you as well, you are likely someone that will appreciate the work that I do on your behalf.
Profit Oriented – It isn't that you put profitability above all else – but you do what you can to grow your sales and you look for ways to keep your expenses down without affecting quality.
High standards of excellence - Good enough isn't. You are interested in being the very best in your field.
Very knowledgeable about your business - You strive to be true experts and valuable resources to your clients and customers.
Hard worker - committed to success - You are persistent and willing to try many things to achieve results.
Realize you can't know everything - But you are willing to get assistance and expand your knowledge and expertise.
Willing to invest in yourself and your business - You know this is the best investment of all.
Appreciative of mutually supportive relationships - In business and life you realize that you can't make it alone.
Desire great relationships with your vendors – You realize that having great vendors allows you to do your work better and easier.You look for vendors that do what they say they're going to do – when they say they'll do it.
If you fit the profile above I'd like to help you with your merchant account processing.I've helped all of my customers get excellent rates on their processing.I've serviced them well, and they now consider me an integral part of their business team.Before we go much further, I'd like you to know about my process for working with you.