Why People HATE Credit Card Processing Salespeople


Here's my two cents on why business owners and anyone that answers a phone at a business HATES Credit Card Processing Salespeople....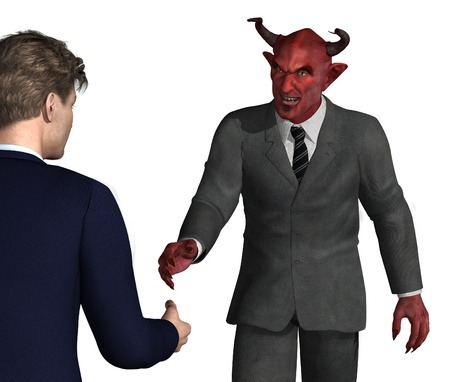 They Lie.

It's really that simple. Most of the people selling credit card processing are terrible, crooked, self-centered, money-is-everything louses. They lie about rates, they lie about fees, they lie about service, they lie about how their company is different. Yup. They lie.

They Cold Call.

Day and night, they call. They interrupt business. They take you off task. They're pushy when you talk to them. For most businesses - a week doesn't go by without them getting a cold call from a merchant account / credit card processing company's call center.



They Lie as They Cold Call.

They will tell you that they are from your current merchant company. They will tell you that your bank MANDATED them to call you. They will tell you that they are from MasterCard or VISA and that there is trouble with your account. They will tell you that your account has been "Red Flagged". Yup - They Lie as they Cold Call.



They Disappear.

As soon as that contract has your signature - they disappear. Gone. Forever. Most businesses don't even know the name of their merchant account representative. They sold them the account and vanished. They are on to the next account.

Hello Foreign Call Center.

When they're gone - you get a taste of their customer service. You're on hold, waiting to talk to a call center that reads from a script (and by the way - her real name isn't Mary... I'm just sayin'....) You're trying to get things done with someone who is a half a world away from you. Depending on the company - you may have waited a VERY LONG TIME to even get the chance to talk to "Mary".

Your Processing Fees Have Doubled.

You may not have looked at it in a LONG time - because it's too painful to view - but those fees have DOUBLED. The ones that were in the contract are not the ones on the current statement (if you can even find them on the statement).



You Swear That They Won't Get You Again.

Better the devil you know than the one you don't. You've already decided that these folks are crooks, and you don't need to waste your time with another one of them.
Any of this sound familiar to you?
If so.....
I'd like to talk to you about your merchant account. I promise you an entirely different experience.
I don't lie. I don't cold call. Since I don't lie and I don't cold call, I don't lie while I cold call. I don't disappear. You'll have my personal cell phone number to call when there's a need. Your fees will never increase. Ever.
All the best,
Jerry